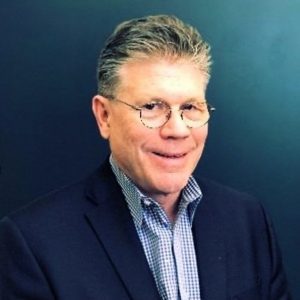 Worcester, MA – The Hospital for Behavioral Medicine is proud to announce Randall Hines, PhD, MJA, has been named its new Chief Executive Officer. Randall is a dynamic healthcare executive with a proven history of leading facilities in effective clinical practices and developing a universal continuum of care approach for patients. Using evidence-based programming and evaluation methodology, Dr. Hines focuses on excellent outcomes for patients.
Dr. Hines brings experience in operating large forensic hospitals with vulnerable, marginalized, and mentally challenged populations in both secure and unsecured facilities. He is highly skilled in using data to identify strategic goals, create key performance indicators, and cultivate best-in-class clinical programs and initiatives. He also has experience in social justice and trauma-informed approaches to recovery, staff resiliency and self-care, organizational leadership and development, patient and family-centered care, facility administration, and finance and operations.
Dr. Hines has his Ph.D. in Mental Health Counseling from St. Mary's University of San Antonio, Texas, as well as a Master's of Justice Administration and a Bachelor's degree in Criminal Justice and Correction from the University of Alaska Anchorage.
The Hospital for Behavioral Medicine (HBM) offers family-inclusive and person-centered innovative inpatient services for children, adolescents, adults, and older adults. HBM also provides a very active outpatient partial hospitalization program (PHP) and an intensive outpatient program (IOP) for adults. HBM uses multidisciplinary, evidence-based treatment approaches, provided by a highly qualified team that includes psychiatrists, nurses, pharmacists, occupational therapists, dietitians, and case management professionals. Inpatient services focus on crisis stabilization, medication management, group treatment, and discharge/transition planning.
Contact:
Hospital for Behavioral Medicine
(844)-319-0000
https://www.hospitalforbehavioralmedicine.com/wp-content/uploads/2018/08/Hospital-for-Behavioral-Medicine-Logo_final-300x162.png
0
0
Hospital for Behavioral Medicine
https://www.hospitalforbehavioralmedicine.com/wp-content/uploads/2018/08/Hospital-for-Behavioral-Medicine-Logo_final-300x162.png
Hospital for Behavioral Medicine
2022-01-03 18:51:48
2022-01-05 23:52:48
RANDALL HINES NAMED CHIEF EXECUTIVE OFFICER