Meet our Team
at Hospital for Behavioral Medicine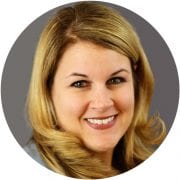 Michelle Lynn
Chief Executive Officer
Chief Executive Officer Michelle Lynn started her career behavioral health in 2002. She holds master's degrees in both counseling and business administration. Lynn is a hands-on executive that places a high regard on ensuring staff and patients are treated with the best possible care in a compassionate environment.
Email: [email protected]
Phone: 508-667-5039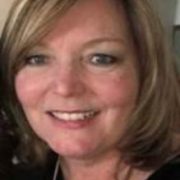 Patricia Adams, Associates in Science
Human Rights Officer, Performance Improvement Coordinator, Patient Experience Educator and Crisis Prevention Intervention (CPI) Instructor
Patricia joined HBM in February 2018. She has twenty plus years of experience in Quality and Patient Safety, working at UMASS Memorial and Emerson Hospital (as the Patient Advocate and Patient Experience Educator).
Email: [email protected]
Phone: 508-826-4856
Katherine C. Bray, M.S.
Director of Business Development
Katherine has a B.A. from the University of Southern Illinois and a M.S. in nonprofit management and Philanthropy from Bay Path University. She has been employed in educational and behavioral healthcare marketing, and human service programming for over 25 years. She has marketed outpatient, inpatient, and partial hospitalization services for children, adolescents, and adults with mental illness and development disabilities. Katherine has developed and maintained strong relationships with state and local community leaders, emergency services providers, The Department of Mental Health, private and public schools, hospitals, outpatient mental health providers, physicians, group homes, and medical groups. She has also created and executed marketing plans for national and local expansions of nonprofit and for-profit educational and behavioral health organizations.
Email: [email protected]
Phone: 508-564-0308
Andrew Dousa, R. Ph.
Director of Pharmacy Services
Prior to HBM, Andy spent the previous 20 years in hospital pharmacy management, including the last 10 years as Director of Pharmacy at the 170-bed Saint Anne's Hospital in Fall River, MA. Andy has also worked in other areas of pharmacy, including home infusion, pharmacy benefit management, and retail.
Email: [email protected]
Phone: 508-826-7043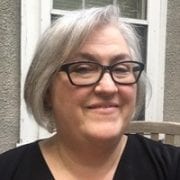 Mary Anna Dymek
Director of Utilization Management
Mary Anna holds a Masters of Rehabilitation Counseling with proven track record of partnering with multiple disciplines to improve access, patient, and health team engagement. She has extensive clinical background in psychiatric emergency and acute hospital level care including supervision of multidisciplinary mental health teams. Additionally, she has twelve years of experience as an administrator, coordinator and director of community and hospital based services.
Email: [email protected]
Phone: 508-826-2193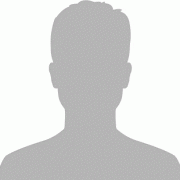 Kenneth Edwards, CHFM
Director of Plant Operations
Ken began his career as a plumber, owing his own business from 1989-1999. He then transitioned to healthcare in 1999. Ken earned his Certified Facilities Healthcare Manager (CHFM) certificate in 2011 and is a member of the original team to open Hospital for Behavioral Medicine.
Email: [email protected]
Phone: 508-564-3709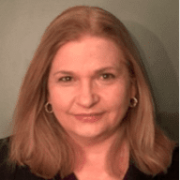 Edie Eidson, MS, CPHQ
Director of Performance Improvement and Risk Management
Edie Eidson has over 25 years of experience in healthcare quality as a leader in regulatory compliance, risk management, and performance improvement. Edie holds a Master's of Science in Total Quality Management from Anna Maria College and is a Certified Professional (CPHQ) with the National Association of Healthcare Quality. She is also a graduate of Northeastern University where she studied health information management. Early in her career, Edie oversaw all aspects of medical records management before transitioning to quality director roles in medical/surgical, long term, and behavioral healthcare organizations. Prior to starting at the Hospital for Behavioral Medicine, Edie held the position of Director of Quality and Regulatory at two Steward Healthcare hospitals, focusing on Joint Commission survey readiness. Edie brings her experience in project management and team facilitation to the Hospital for Behavioral Medicine and plays a key role in ensuring continual quality improvement and organizational growth.
Email: [email protected]
Phone: 508-353-5408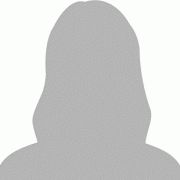 Debra Gauvin
Human Resources Manager
Debra Gauvin joined HBM in November 2018. She has over 25 years of experience in Human Resources and has worked in various human services and healthcare organizations. She has been focusing on employee engagement, employee relations, strategic planning and talent management. She is passionate about supporting staff given the amazing work they do supporting others.
Email: [email protected]
Phone: 508-847-4947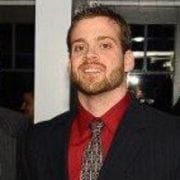 James Jaeger
Director of Nutrition and Food Services
Graduated Johnson and Wales University in 2013 with a Bachelors in Culinary Arts and Foodservice management. I've been a food service professional for over 12 years and managing Dietary and Nutrition in Healthcare for 7. I believe in a team atmosphere in which all are cultivated to grow and flourish in the workplace while providing the best quality results as possible.
I strive to dispel the notions of foodservice in institutional settings and provide the best quality product possible all while meeting the dietary and nutritional needs of each and every patient.
Email: [email protected]
Phone: 978-760-2671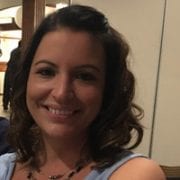 Kelsy A. Rondeau, M.Ed., LSAC
Director of Assessment and Referral (Intake)
A graduate from Bridgewater State University with a Masters of Education in Mental Health Counseling (Dual licensure track-Mental health and School adjustment.) Kelsy holds her initial license school adjustment counseling (LSAC) through the Department of Elementary and Secondary Education. Kelsy is working toward obtaining her independent licensure and is eligible for LMHC. Kelsy specializes in crisis intervention and has a long history of working within the school systems with special education and social-emotional students in various roles. Kelsy has enjoyed expanding her mental health treatment and diagnoses experience within the hospital level of care.
Email: [email protected]
Phone: 508-797-7801
Intake: 774-314-3490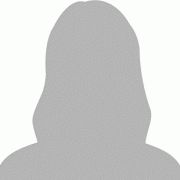 Esther Rousseau, MS, CPC
Director of Health Information Management
Esther joined Hospital for Behavioral Medicine in 2019. While she was studying for her bachelor's degrees in computer science and management, she also studied and passed the exam to become a certified nursing assistant to help fund her education. While she was studying for her Master's degree, she also studied and passed the exam to become a certified professional coder. Once she graduated with her BS she found a supervisory role in CVS pharmacy and also started her healthcare career at the Massachusetts General Hospital. She worked for MGH, Children's Hospital and more. She has 20+ years' experience in healthcare information management, business, education and more.
Email: [email protected]
Phone: 508-414-3411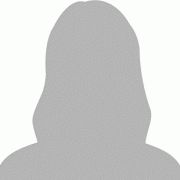 Tammy Weiner, LCSW
Clinical Services Director
Tammy received a B.S. from Worcester University in Psychology, and a MSW from Springfield School of Social Work. She has over 15 years' experience working with clients in inpatient and outpatient settings with specialized training in dual diagnosis treatment.
Email: [email protected]
Phone: 508-736-4512
Matthew Wiley, MSN, RN-BC
Chief Nursing Officer
Matt is board certified in psychiatric and mental health nursing who earned his master's degree in nursing from Walden University. Matthew has many years of behavioral health experience that includes director of psychiatric services at St. Elizabeth Medical Center and system director of behavioral health at Melrose Wakefield Healthcare. He has led multiple surveys and prides himself on being "survey ready at all times". As a leader he is described as a nurses, nurse and ensures all patients are cared for through the patient centered approach.
Email: [email protected]
Phone: 774-314-3841